Walking and study tours in small groups
We present you a growing selection of walking, study and photography tours to destinations we know particularly well, such as Greece, Italy, the Canary Islands, Indonesia and others. NatureDiscovery tours are offered by VolcanoDiscovery as tour operator, but have a more general and wider focus on geology, nature and culture.
These tours can be done also as private tours on request!
The little thermal bay at the volcano island Nea Kameni/Satorini (c) Tobias Schorr
Greece
18-25 Mar 2023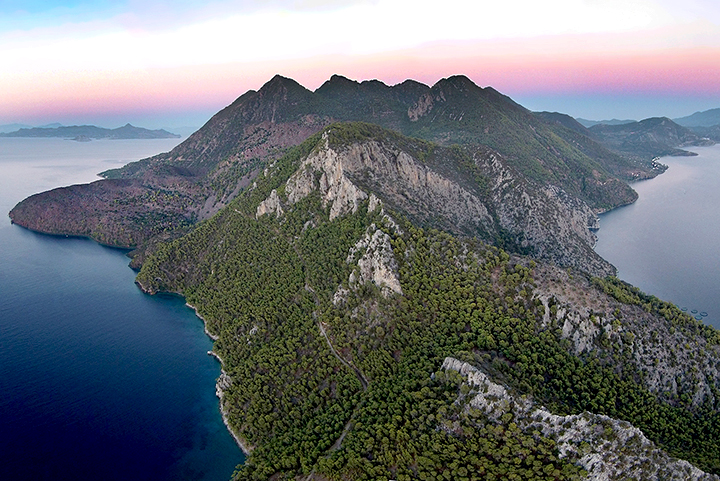 Land of Theseus
: The Saronic gulf is the "Gate of the Aegean Sea" and it looks like a miniature of the entire Aegean Sea with its islands and its scenic landscape. On this exciting tour, we will concentrate on the eas...
Our next tours:
Dates
Tour

/ Difficulty

Price per person

Difficulty

Sep

24 Sep - 1 Oct 2022
Nisyros Island (Greece)
1490 € $£¥
Oct

7-21 Oct 2022
Naples, Eolian Islands, Etna (Italy)
3590 € $£¥
Mar 2023

18-25 Mar 2023
Saronic Gulf (Greece)
1590 € $£¥
May

6-14 May 2023
Sicily and Eolian Islands (Italy)
2950 € $£¥
Sep

3-21 Sep 2023
Kamchatka (Russia)
open

30 Sep - 8 Oct 2023
Sicily and Eolian Islands (Italy)
2950 € $£¥
Oct

6-20 Oct 2023
Naples, Eolian Islands, Etna (Italy)
3890 € $£¥

= spaces available

  

= guaranteed

  

= few spaces left

  

= booked out
Latest News:
News and Updates
Updated: Sep 28, 2022 19:22 GMT
-
22 / 12 / 2018
Walking & study tours to Italy's volcanoes: Italy is not only known for its rich culture and cuisine, the warm Mediterranean spirit of the people, beautiful nature, but it is also the homeland of volcanology. It boots two of the most active volcanoes in the world, where one has the chance to see live eruptions from close! Have a look at some of our most popular tours!
19 / 12 / 2018
For those who missed our (more or less monthly or bi-monthly) newsletter, here it online. If you like to receive it regularly, just use the "Get out Newsletter" button or contact us!