Unknown Asia - Volcanoes of Myanmar
12 days exploring the volcanoes of Myanmar with a geologist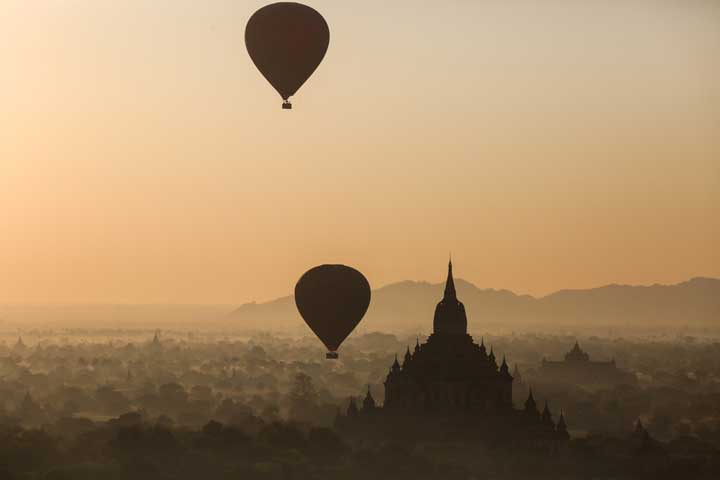 The Bagan temples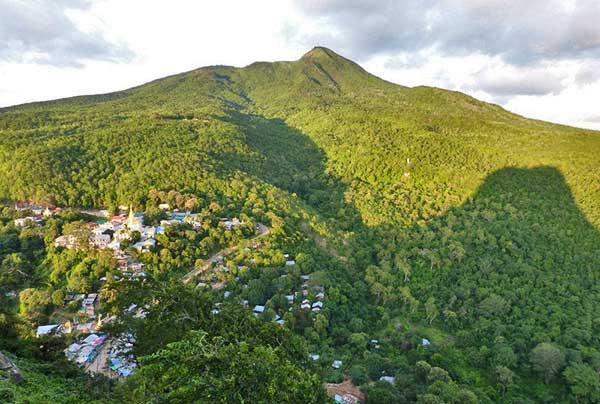 Popa stratovolcano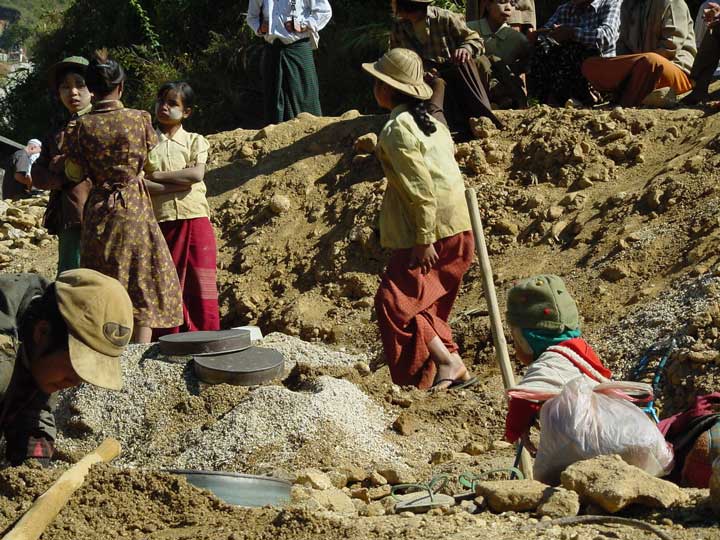 Visiting a ruby mine in Mogok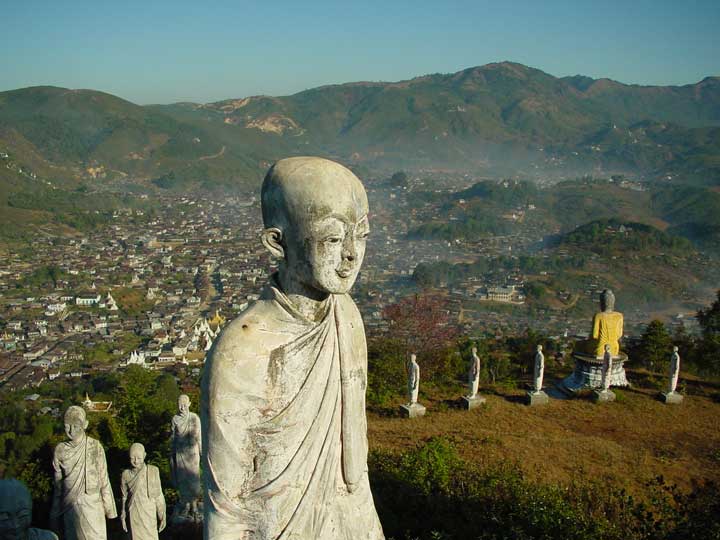 View of Mogok
Temples of Bagan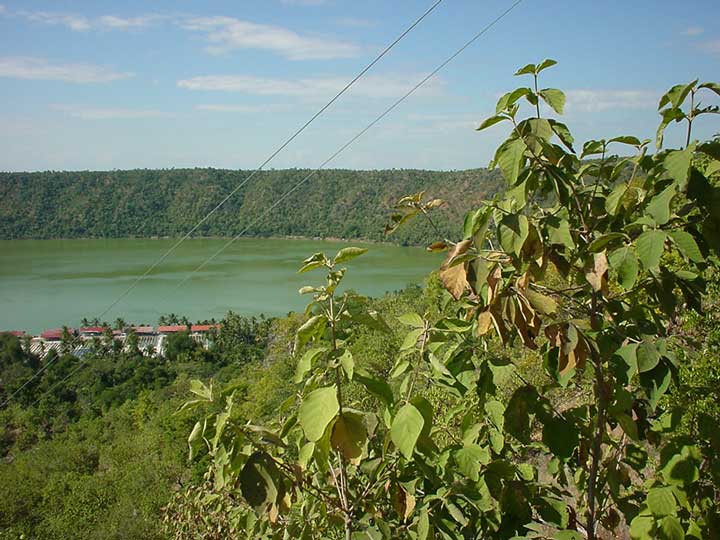 Monywa caldera
View of Popa volcano (photo: Ljuba Brank)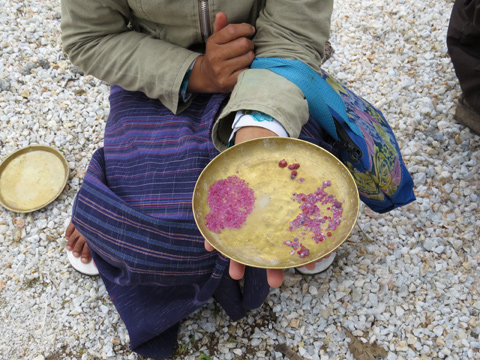 Collected rubies from a mine in Mogok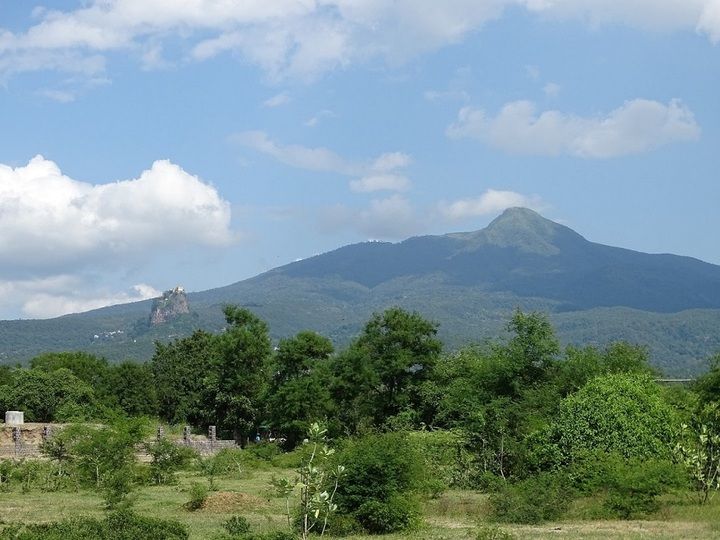 View of Popa volcano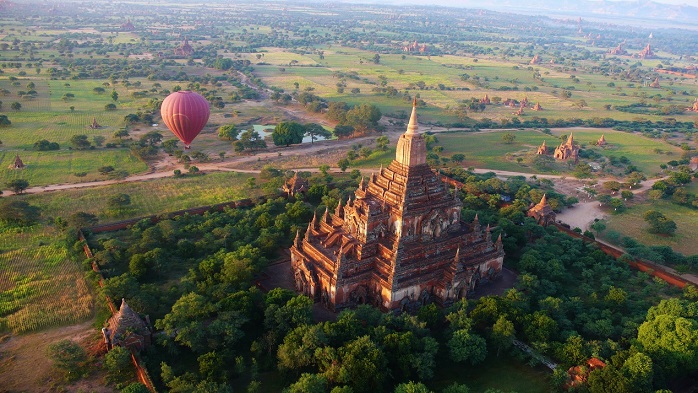 Aerial view over the Bagan temples
Collecting rubies
Working in a Mogok ruby mine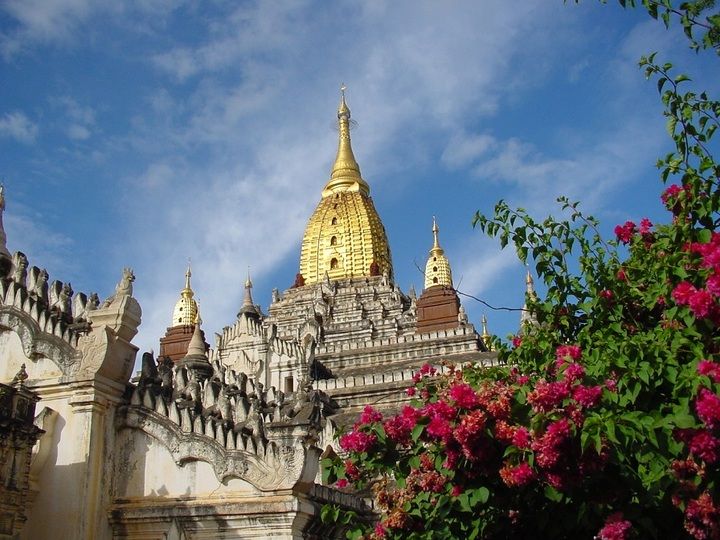 Part of the Bagan temple complex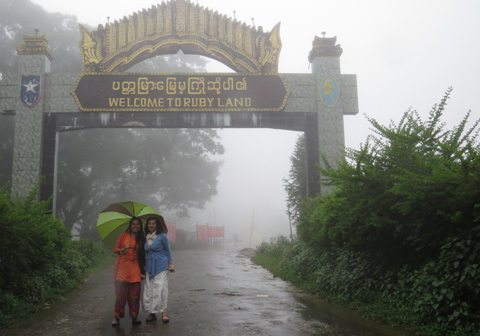 Welcome arch in the Mogok area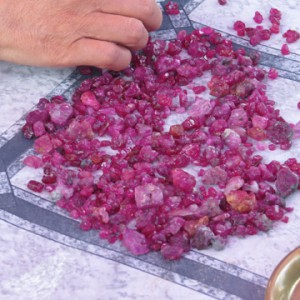 Myanmar rubies
Myanmar (Burma) is one of Asia's most mysterious and unknown countries that only recently opened its borders for tourism.
It also has a few active volcanoes related to the subduction of the Indo-Pacific under the Eurasian tectonic plate, most notably the Singu Plateau near the city of Mandalay and Mt. Popa volcano, a large stratovolcano in central Myanmar, which last erupted around 442 BC, leaving its traces in local legends.
We plan to organize a pilot tour to discover the volcanic history of this relatively unknown country when the political situation has stabilized. The tour will be organised and guided by a geologist from our team (Dr. Evelyne Pradal) who speaks French and English.
Discover the volcanic history of one of Asia's most unknown countries
Exotic culture
Po Win Taung caves (some of the oldest inhabited by humans)
Bagan - the richest archeological site of Asia
Mokok and its ruby mines (opportunity to collect and buy)
Accompanying geologist
Small group
Itinerary 12 days
Note:
As it is a pilot tour, only a rough itinerary is given that can undergo modifications on location if necessary due to various conditions.
Day 1:

Arrival in Mandalay

Pick-up from Mandalay airport and transfer to a hotel in the city center. Rest of day is free, the group meets at a welcome dinner where you will get a briefing from your tour guide.
Day 2:

Transfer to Mogok

Transfer in private minibus to Mogok in the north of the country (approx. 7 hours).
Day 3:

Mogok and its ruby mines

Day to visit ruby mines in Mogok with opportunity to collect and buy gemstones.
Day 4:

Drive to Shwebo

You will leave Mogok and go west in the direction of Shwebo and Letha Taung where you will discover the area near Singu with a huge deposit of young, approx. 100 m thick fluid lava flows.
Day 5:

Trachy-basaltic lavas of Singu Plateau (Letha Taung)

Day for excursions to interesting geologic outcrops in the area.
Day 6:

Monywa and Po Win Taung caves

Transfer to Monywa, visit Po Win Taung caves, likely inhabited at the beginning of the human era.
Day 7:

Monywa & Thanbuddhay pagoda

A full day to continue exploring the area and its interesting geology as well as the town of Monywa and its Buddhist monuments.
Day 8:

Transfer and boat tour to Pakokku, Bagan and Mount Popa

From Monywa, it takes around 3 h of driving to reach the town of Pakokku. We visit the town and its market before taking a private boat on the Irrawaddy River, the main river of Myanmar. The trip down the river to Bagan takes about 2 hours. On arrival, you will continue to Mount Popa (1 hour drive).
Day 9:

Mount Popa stratovolcano - Taung Kalatt temple

Day to explore the youngest active volcano of Myanmar. Observation of pyroclastic and effusive deposits, lava domes and many other geologic features.

Climb the Taung Kalatt temple at the top of a volcanic neck with an amazing view.
Day 10:

Mount Popa - Bagan

Morning visits around Mount Popa and transfer to Bagan in the afternoon. Free time in Bagan.
Day 11:

Bagan - Asia's richest temple complex

Full day to visit the huge temple complex of Bagan with its more than 3000 stupas and temples. Sunset from the top of a century-old temple.
Day 12:

Flight to Yangon and international departure

Morning flight to Yangon and international departure.
Tour type:
Walking & study tour: geology & volcanism - nature & culture - archaeology
Difficulty:
Easy to Moderate
Group size:
4-8
Duration:
12 days / 11 nights
Dates:
Price (per person): open (approx 3000 EUR)
Included:
All accommodation in hotels as indicated
Full board (Breakfast, Lunch, Dinner) from dinner on day 1 to breakfast on last day
All transfers in private minibus, boat, domestic flight
Local guides
Entry fees
Accompanying geologist from our team